These past few days have been on the 50s and we are loving the weather. Both me and my husband like the temperature below 75 degrees; even though we grew up in South Florida, and are used to the humid and hot weather all year long.
We are know drinking hot chocolates, flavored coffees, and I have been knitting hats for our little one.
I made a few before I gave birth, but I am making him some new ones because those other ones are fitting him a little tight.
The moment that I became pregnant with him I became inspired to create and do many things I had not done in a while including knitting and painting. I was thought basic knitting at the age of 6 or 7 by my mother, she thought the 3 of us (my other 2 sisters).
It was a way of keeping us entertained in the afternoons and we all seemed to enjoy it very much as we were only allowed to watch TV for 1/2 hour daily...24 years later, little did I think I would remember how to knit anything; but surprisingly I did! I not only remember but was able to create something for my baby Gianmarco. I made him a few simple hats, and recently a more elaborate "Bear hat"...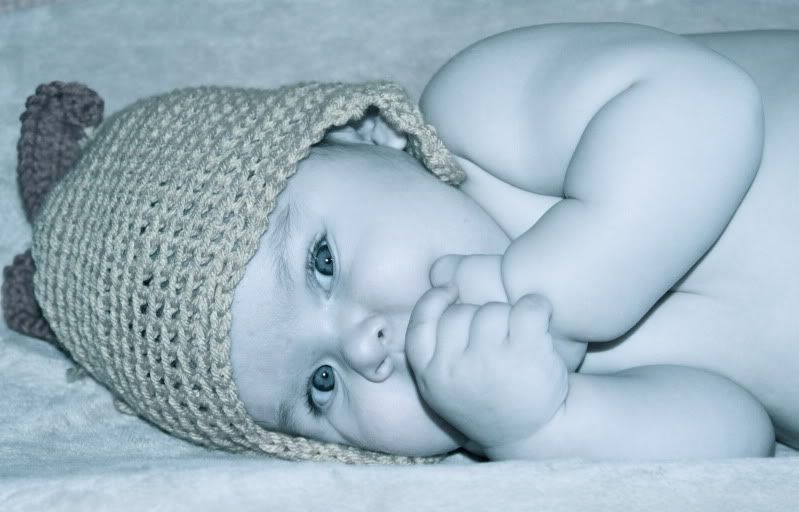 I love crochet! and anything that is handmade, I value the work of others and therefore I try to make my own things. I am new to this housewife thing, so I really have not done much yet, but I am willing to learn and take advantage of the time I will be home with him to do as much as I can before I go back to the workforce.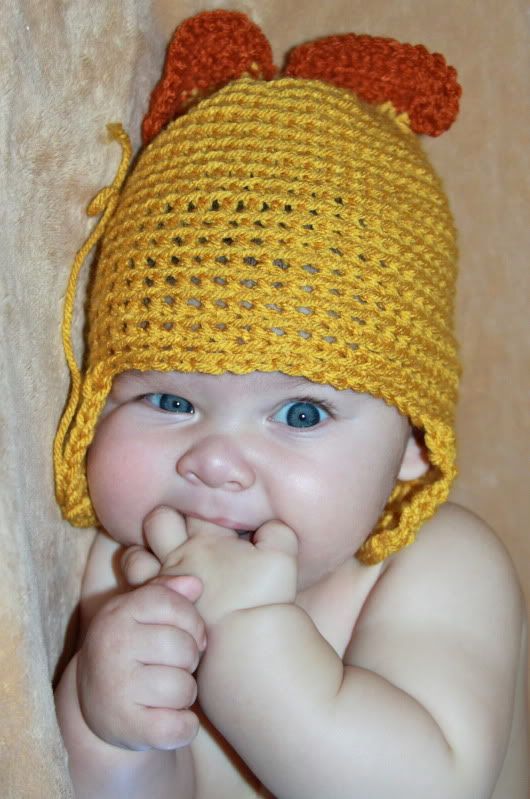 I love how he looks with the hat on, he looks so yummy and makes me want to take hundreds of pictures of him (Which I do anyway)...
It only takes me about 1 or 2 hours to complete one these..