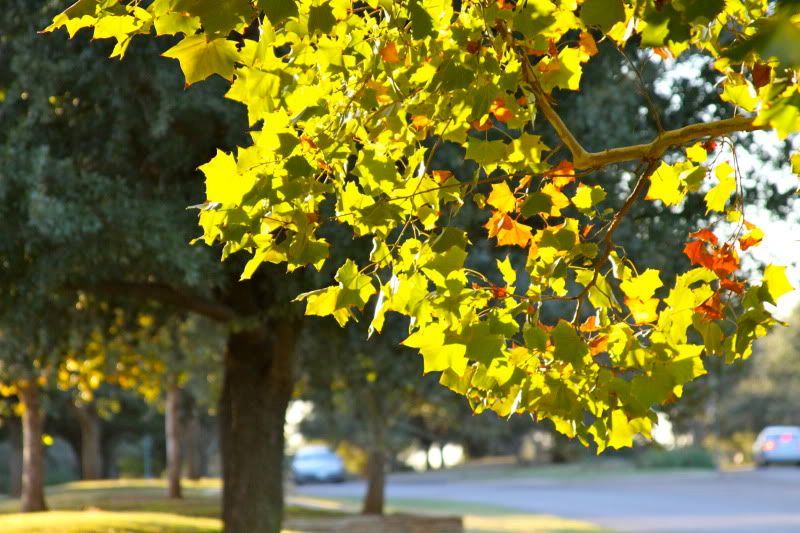 Lately, I have been going on afternoon walks attempting to lose the 25 lbs I have remaining to lose from the pregnancy. As I walk, I look around and enjoy the views in our neighborhood..we live in a very beautiful and peaceful place.
I think that we will miss the dry weather that makes your hair last longer, the fall season that we don't see in South Florida, and the many many more things that we experienced here for the first time. Even though some think that Fall is not noticeable here in Texas, but I definitely notice a shift in weather temperatures and in nature.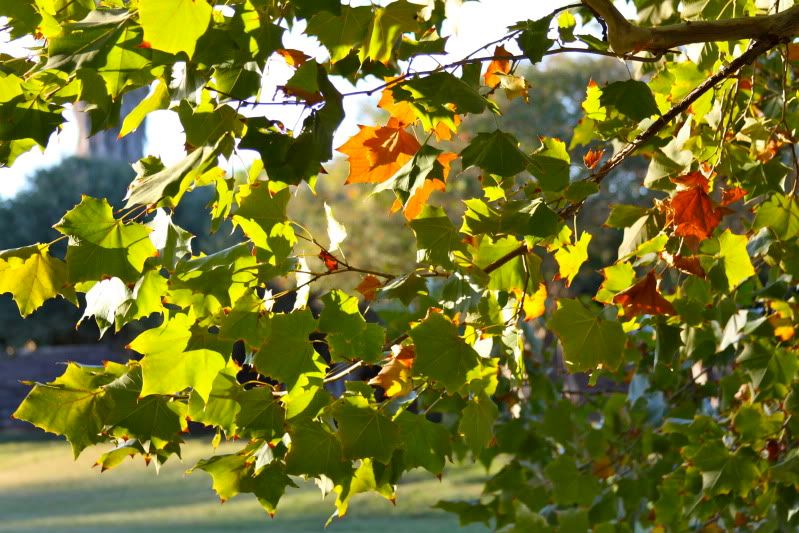 As I walk and the sun hitting my face and the breeze moving my hair has made me think a lot about when we move from here. As I see that our next door neighbors are not longer there and that I still come out thinking that I will run into Taylor Blake playing outside while his dad is mowing the lawn, or that I will hear them over the fence grilling on the weekends.
It has finally sunk in that they are gone and that soon we will be out of here as well. As I think about Betsy, Haley, and Melissa who also left with their families this year.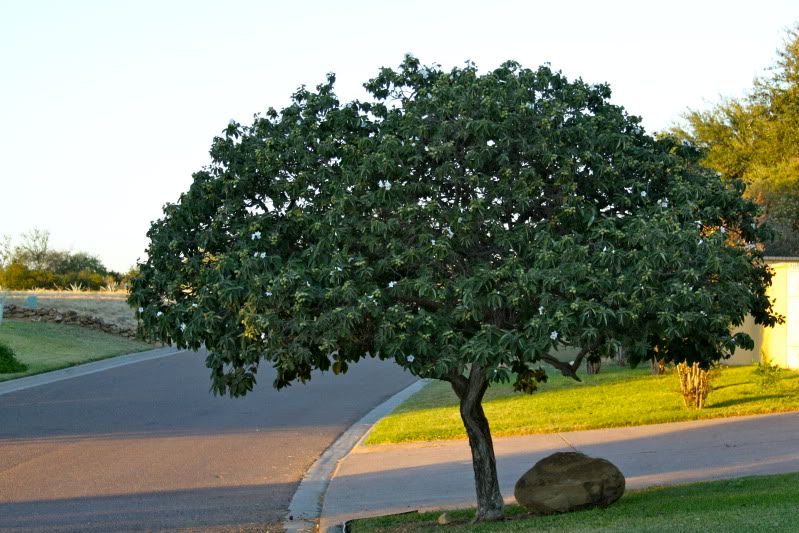 This is an Olive Tree. They grow with little water and are green all year long...I am all for water conservation and natural resources.
I guess I was too busy at work feeling too tired to notice all the changes that were happening around us and the ones that were about to happen once I stayed home after giving birth to our baby boy. Now, I can say that I miss them and that I wish our friends had not left before we did, but that would be selfish from our part as we also want to go back home to our families.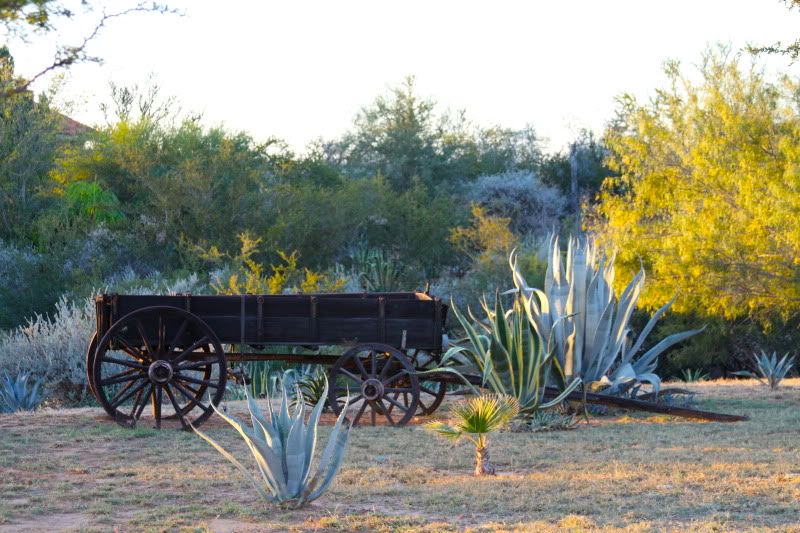 We have been away from home for quite some time now; It's already been 4 yrs since we moved to a Texas border with Mexico, and all we have done is dream about the day that we get to move back home and raise our child close to our families.
Sometimes I wonder if once we leave this place for good will we miss this place? I think we will miss a lot of things that now we are taking for granted. At times I am scared about moving again and regretting the change, but how can we regret to be closer to our family and friends?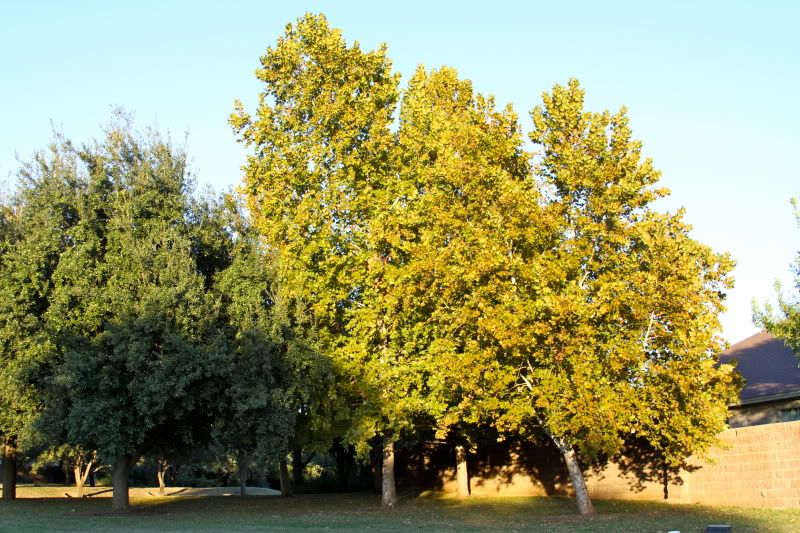 Well, here in Texas we have been blessed with many friends who have become our family during our stay here. We have bonded extensively as we have many things in common...many of my friends are housewives who just gave birth, are pregnant, or have toddlers. We are most on the same age range (30 to 40's)...
Many complain and talk really bad about this place, about the violence, and look for every negative concept they can point out about this place; but I feel very different everywhere I go. I think that we can be in another continent in a palace, eating in silver plates and be unhappy because of our attitude, or on the border with Mexico and be happy and more importantly blessed.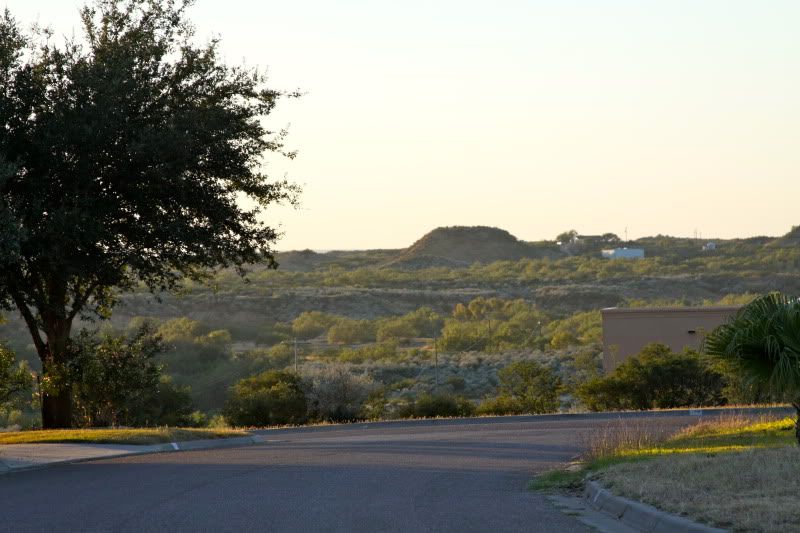 Loves how this street ends with this view
This is the place where God wanted us to be for these past few years and this is were we have been happiest. We got married and began our family, our little Gianmarco who is a true good lucking Texan.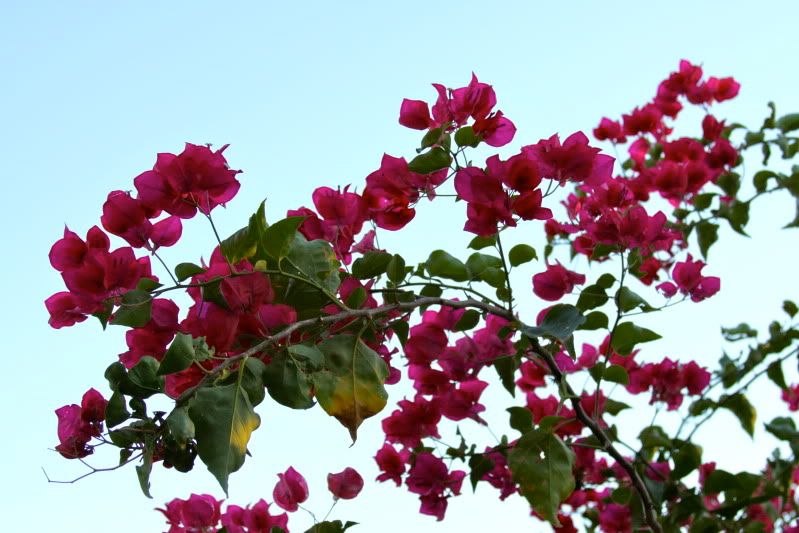 I know I will miss the Bouganvilleas that grow in so many colors with little watering and lots of sun all year long...they look so pretty.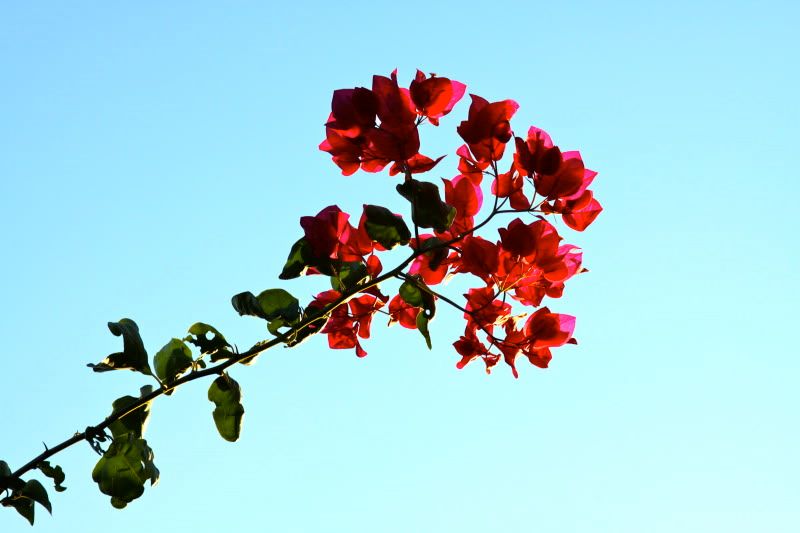 The authentic Mexican cuisine, the margaritas, the vegetation, and wild life. I know that for sure my husband is going to miss the hunting as Texas is the best stay for that sport.
I will miss the deer that walk freely around our community, they seem so domesticated that I can walk near them with my camera and the baby in the stroller and they don't seem to get bothered as I take some pictures of their natural beauty.
Aren't they beautiful?
One thing I am certain about, is that there is beauty in everything and every where we go. The lord has created all things and we can either make them better, take care of them, value them, or destroy them (which we are good at doing)...I focus on capturing the beauty of things...the essence of life and love.
Have a blessed day